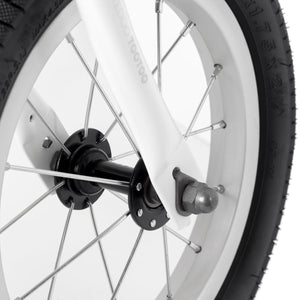 It's a good thing for back up cameras or else we would be selling a lot more bike wheels! Sometimes bad things happen in your driveway, but we have the solutions. 
This is a genuine replacement 16 spoked alloy wheel for the Yedoo TooToo. It includes safety washers, acorn nuts, and rim strip, but does not include a tire or tube. Those are sold separately. Chances are they survived the oopsie and can be salvaged from a mangled wheel.
May also fit other bike brands, call us with a measurement of the distance between your bike's drop-outs and we'll sort it out together.
Sold in singles, no tire or tube included.